When this is all over…. is a phrase many express as we go through the Covid-19 Corona-virus emergency.
It expresses a desire for this to come an end, and return to a degree of normality, "as things were". But we don't yet not know when, that 'when' will be.
We all hope against hope it will be but a few weeks, but… ?
What will our world and our part in it be like when it is all over?
Will be we be able to go back to things as before; and some wonder should we be going back to those ways?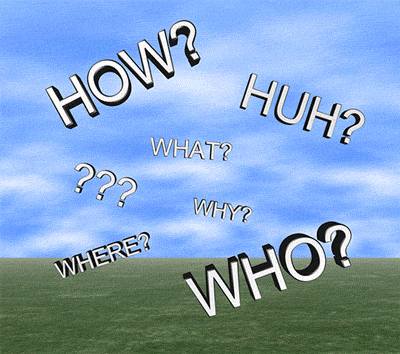 It seems that almost no part of life as we knew it will be unaffected in some way.
How many businesses will be filing for bankruptcy?
Businesses and socially enterprising organisations carefully and lovingly built up over years, going under?
Many out of work, despite the best efforts and intentions of Government and employers. There is likely to be a severe worldwide recession, we read.
Will the benefit system, through Universal Credit, cope with demand (at time of writing this some 1.1million new applications have been made)?
What will be the personal financial legacy?
As I write this, a study from the IFS suggests that it is largely women and young people, who are likely to be most heavily affected by the economic downturn arising out of this. We see that risk in the social enterprise I am involved in, a Church run community café in Portsmouth. We all do what we can keep things afloat, but there are anxieties for many, about future sustainability.
For those with work will there the new ways of working that many are embracing; will they be welcomed or merely endured?
Will home working prove effective, congenial, or even possible, for everybody?
Will the Zoom video conferencing love affair persist, or fade away as people desire to return to physical meetings?
I write as someone who does work most of the time from a home office. I know that alongside benefits it does have downsides. After a period of enforced home working, and social isolation, could these become apparent?
And if there is reduced demand for office space as a result, what will be the implications for social and enterprise organisations whose business model depends on renting out business space?
Will we appreciate the open spaces and fresh air more having been denied them for this period of crisis?
Could it be a simple reminder not to take such simple things for granted?
Will we appreciate the environmental concerns more as a result?
Will we want to go back to air polluted streets, town and cities?
Will those who drive, and commute, appreciate new ways of connecting that are less demanding on the earth we live on?
Will all those Cycle shops that were deemed essential and allowed to stay open see a rise in demand for cycling, easier if the streets see less traffic from here on?
So much to muse on.
So many questions and uncertainties.
As has been said, almost no corner of the world will be unaffected in some way by the fallout from this Corona-Virus.
The IBEX staff, friends, and network will offer reflections on these and many related issues in the succeeding weeks. But we wondered what others thought; those reading this, on our website, Facebook pages, or Newsletter.
Is there a word of inspiration in the gloom we face, a silver lining perhaps in the cloud, that might lift us from "confounding ourselves with besetting and dismal stories" (paraphrasing John Bunyan's words about the Christian pilgrim), so finding, as Bunyan put it – writing from isolation in Bedford Prison – that "the strength the more is"?
It could be a simple idea, or a complex 'grand plan'. It could be financially detailed out or be but a dream in the "if only" bracket of human thought. Maybe even a song might express it. We in IBEX thought we would seed this by inviting submissions of this written piece and/or a short video presentation, for us all to read and/or watch via our website. Our hope is for us to mutually look forward and offer a vision, maybe even supported by a plan, for "When this is all over" post the covid-19. We suggest people write a blog length piece, up to 750 words; and/or submit a short film/presentation (up to 5 minutes long) on the topic:-
'When this is all over….. my vision and plan post corona virus crisis is….. ".
Though we are not a wealthy organisation we offer a reward of £50 to the best written piece, and £50 to the most creative/though provocative video piece, which will go towards a charity or project dear to the heart of the winning entry.
We look forward to seeing what results, and how much we might inspire each other, for "When this is all over".
Please submit them to me, the Rev Tim Clarke - Church in Community Officer, IBEX South Coast, at cco@ibexsouthcoast.org.uk by the 1st September 2020.